Witchy Crystal Bundle | Key | Heart | Amethyst | Crystals | Reiki | Chakra | Witchcraft | Wiccan | Pagan | Gift | Mother's Day | Gift
Sale price

$29.15

Regular price

$32.39

Unit price

per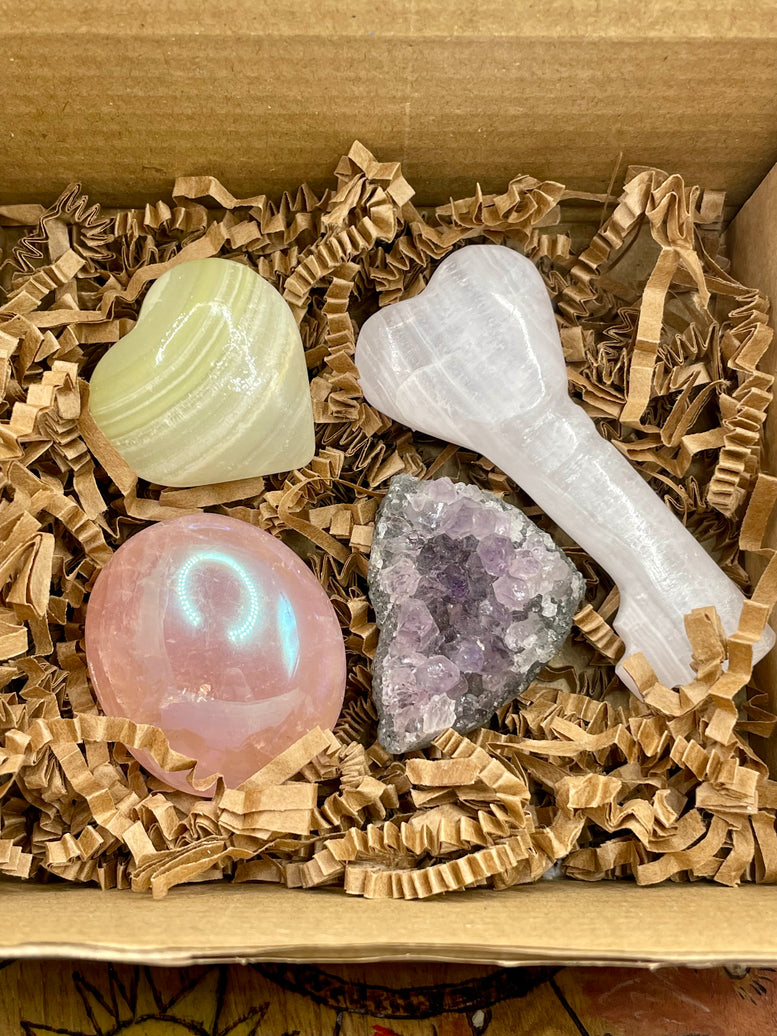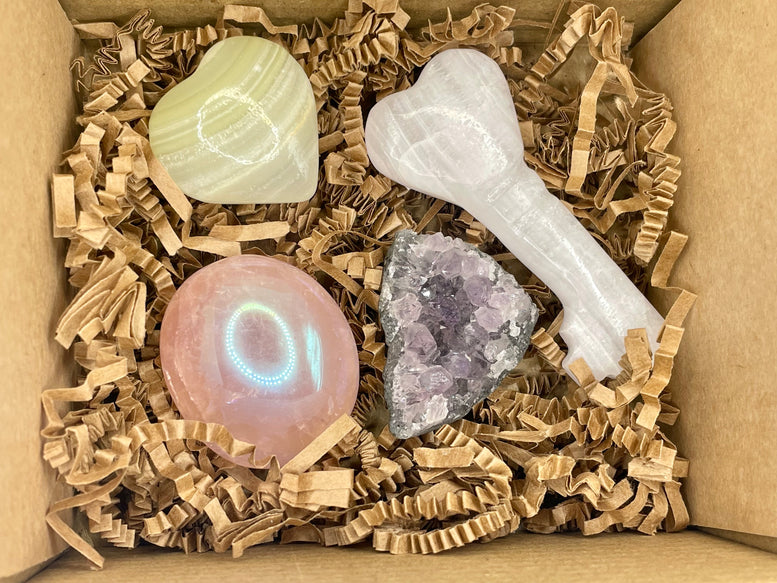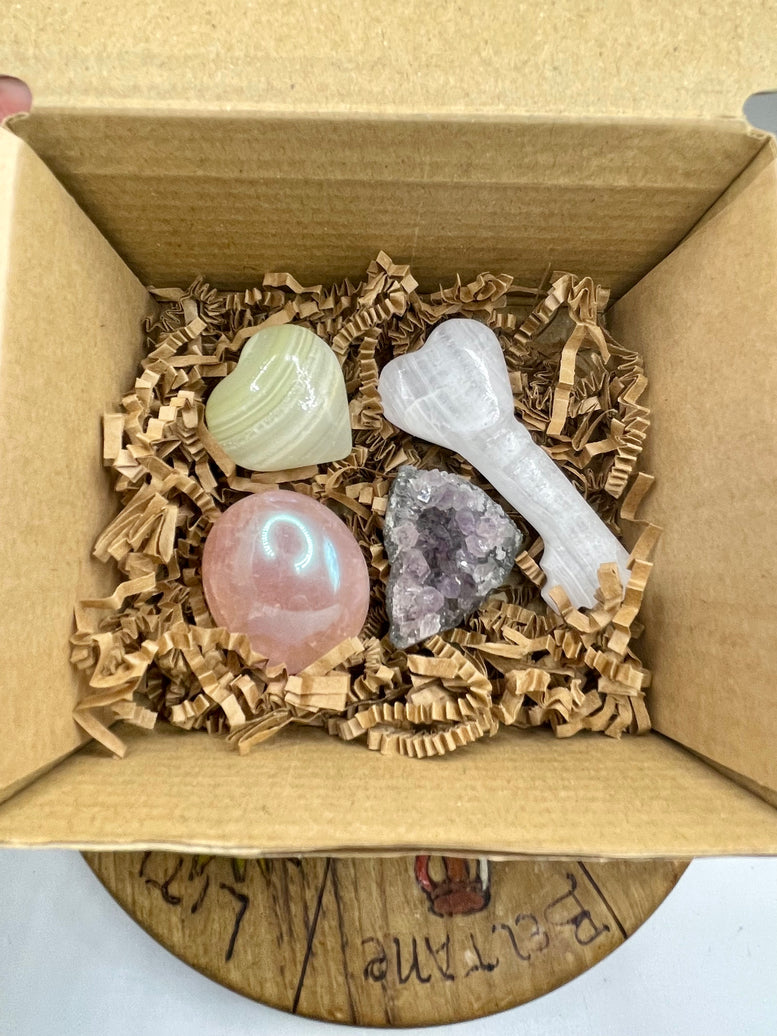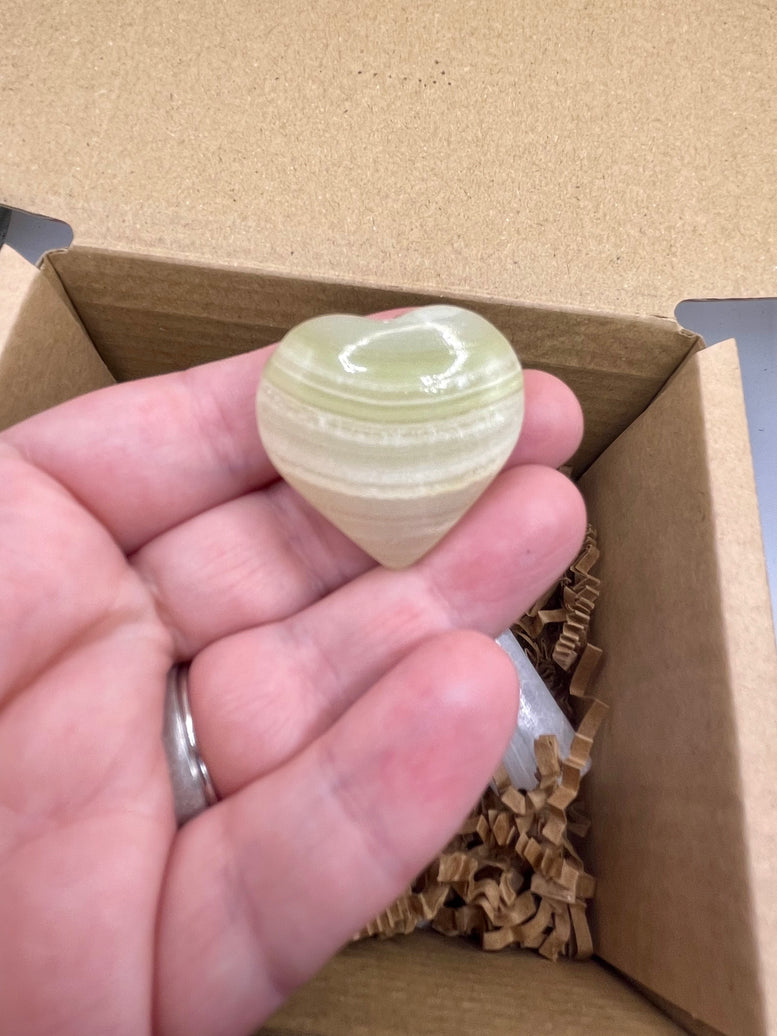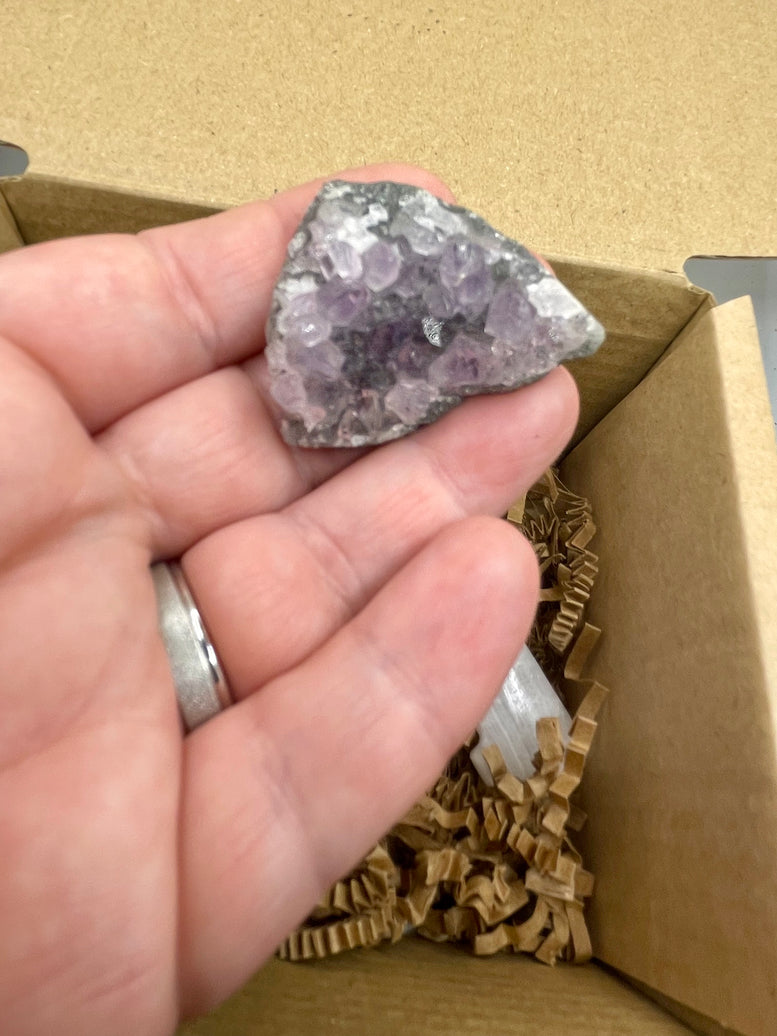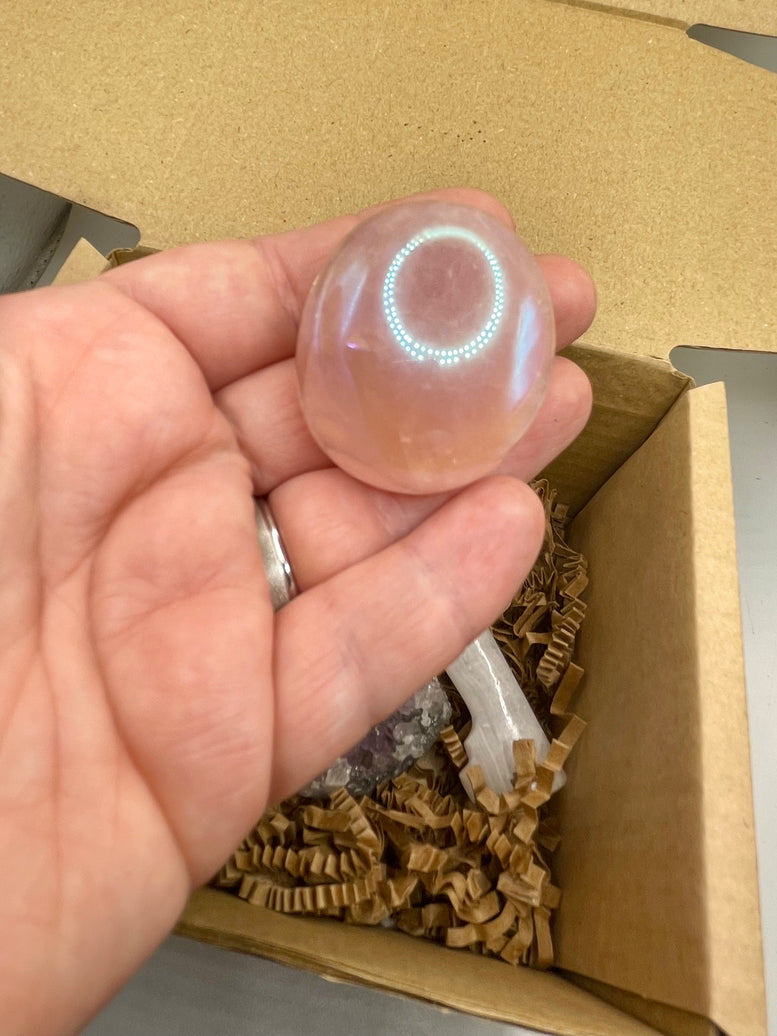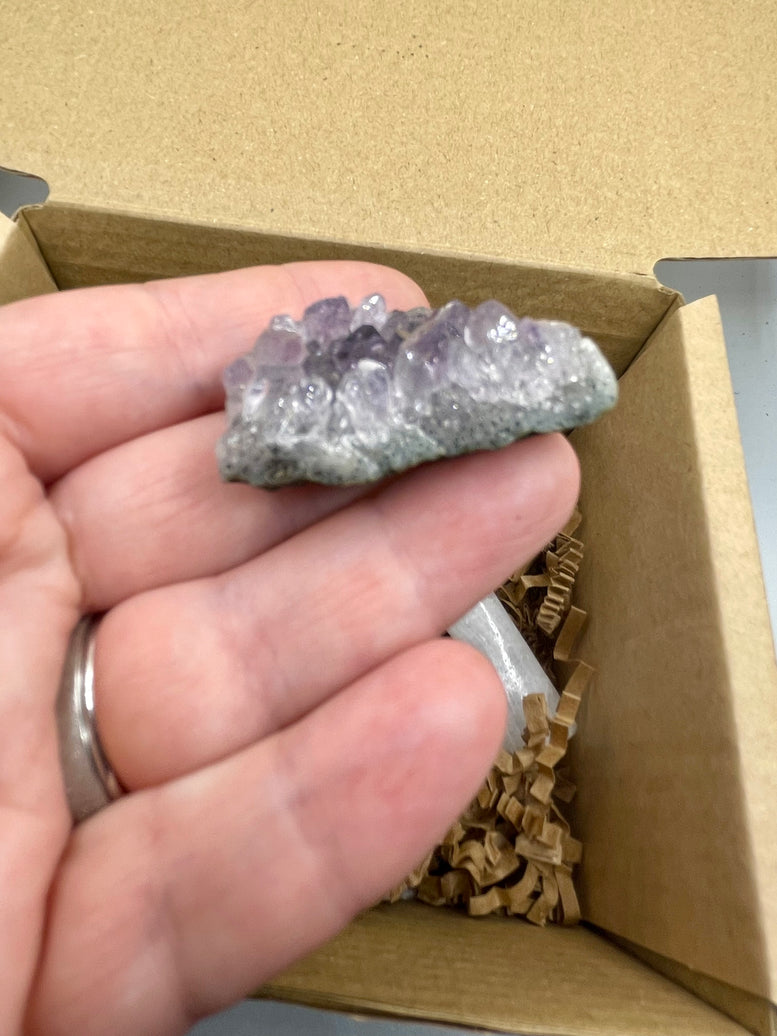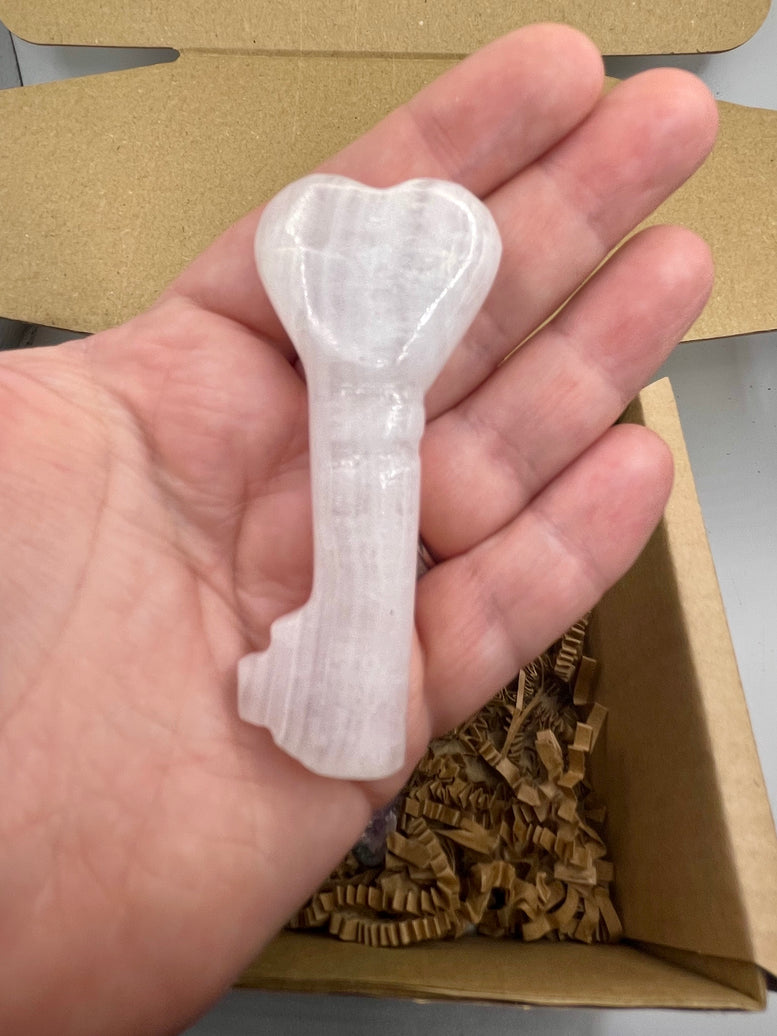 A Unique selection of High Quality Crystals put together to make this gorgeous set include:
1 x Pink Calcite Key
1 x Green Calcite Heart
1 x Amethyst Cluster
1 x Angel Aura Quartz Palm Stone
All Calcite is a powerful cleanser and amplifier of energy. Just having Calcite in a room will clear it of all negative energies. If you are moving into a new home or office, place some Calcite around the entire space to give it a thorough energetic cleansing before moving in. It invigorates stagnant energy within the body. It acts as an amplifier of all energies, so it is especially helpful when using Reiki or any other energy-based healing practice. Calcite also holds warmth and energy, so can be charged with energy and intention for future spiritual practices.
Amethyst - At a base level, Amethyst is renowned for bringing a sense of calm and clarity to our chaotic world. Those who keep Amethyst close will find that they feel comforted, grounded and soothed in a truly uplifting way. Because Amethyst centers the emotions, it can be a beautiful aide in recovery for those suffering from the overwhelming emotions that come with grief, loss and all shades of sadness. Thanks to its divine spirituality, it's a great stone for reminding people not to fear the unknown.
Angel Aura Quartz is an extremely high vibrational stone that's energies can be felt to the touch, no matter the sensitivity of a person. This magic mineral can provide enough energy to fill environments with endless rays of joy, happiness, and uplifting energy. Angel Aura Quartz is the perfect stone to help when one may feel emotionally unstable or distressed. The energies that radiate from this stone provide a protective shield around ones aura that helps provide inner peace, mental clarity, heightened intellect, and pure serenity. This stone is here to provide these energies on the worst of days to get your emotional body in check, while clearing up the mind of the daily mental fog. Angel Aura Quartz will assist in the complete evaluation and transformation of ones current life, and push one to take action and do what they truly love. This powerful crystal will help keep one's goals and dreams in check, and help in providing a pathway to those dreams. Nothing in this world is out of your reach, and Angel Aura Quartz should be a daily reminder of that.