Witchy Crystal Bundle | Onyx | Moon | Crystals | Reiki | Chakra | Witchcraft | Wiccan | Pagan | Gift | Fluorite | heart | Quartz
Sale price

$36.94

Regular price

$41.04

Unit price

per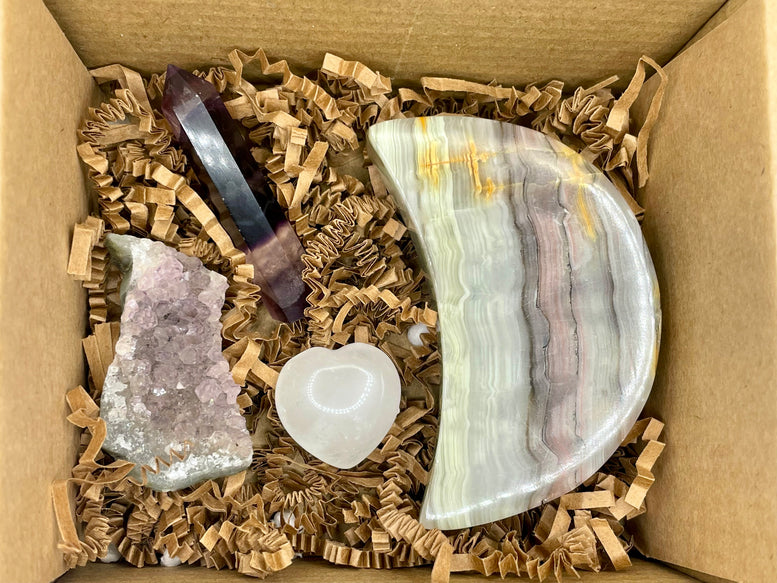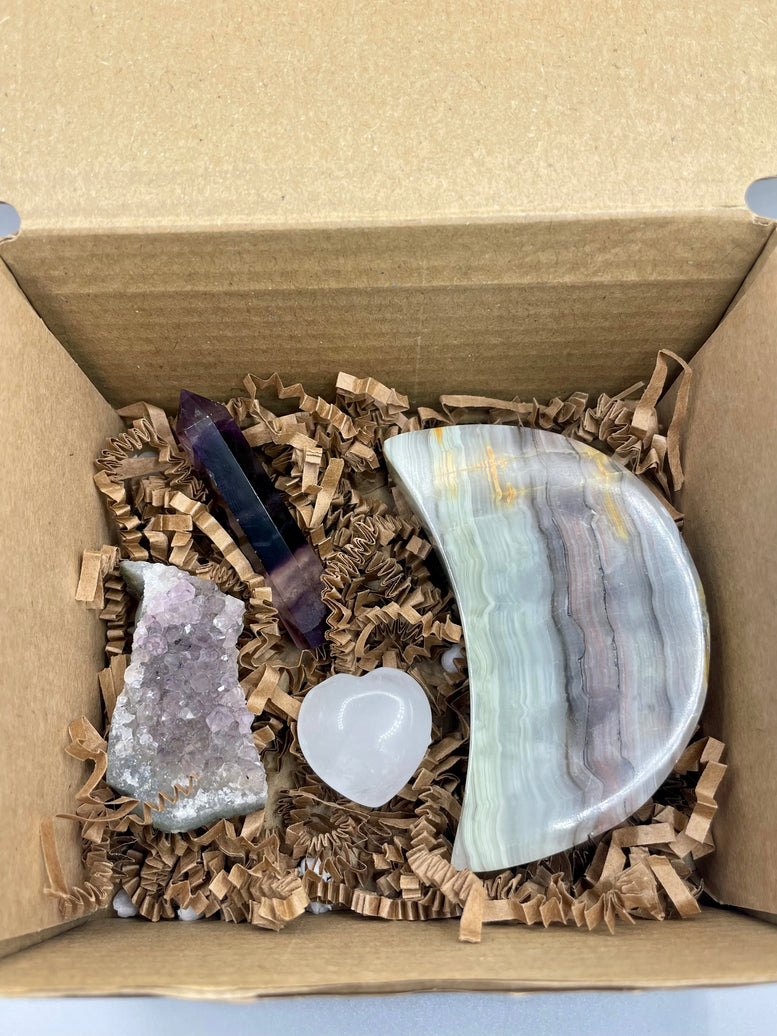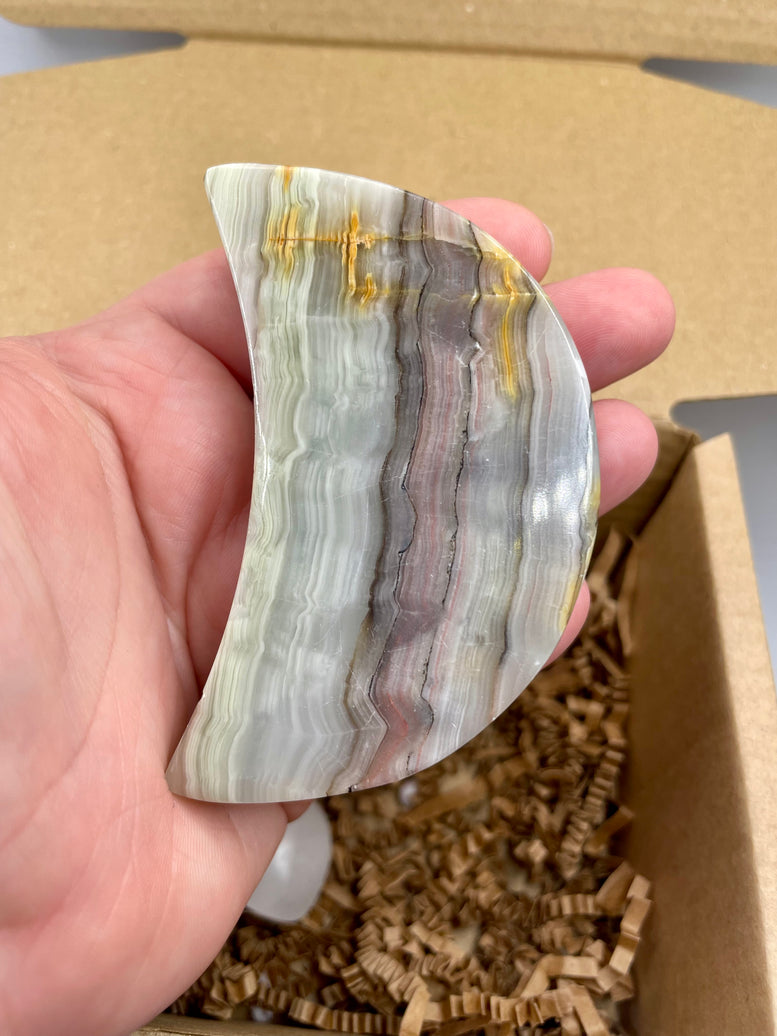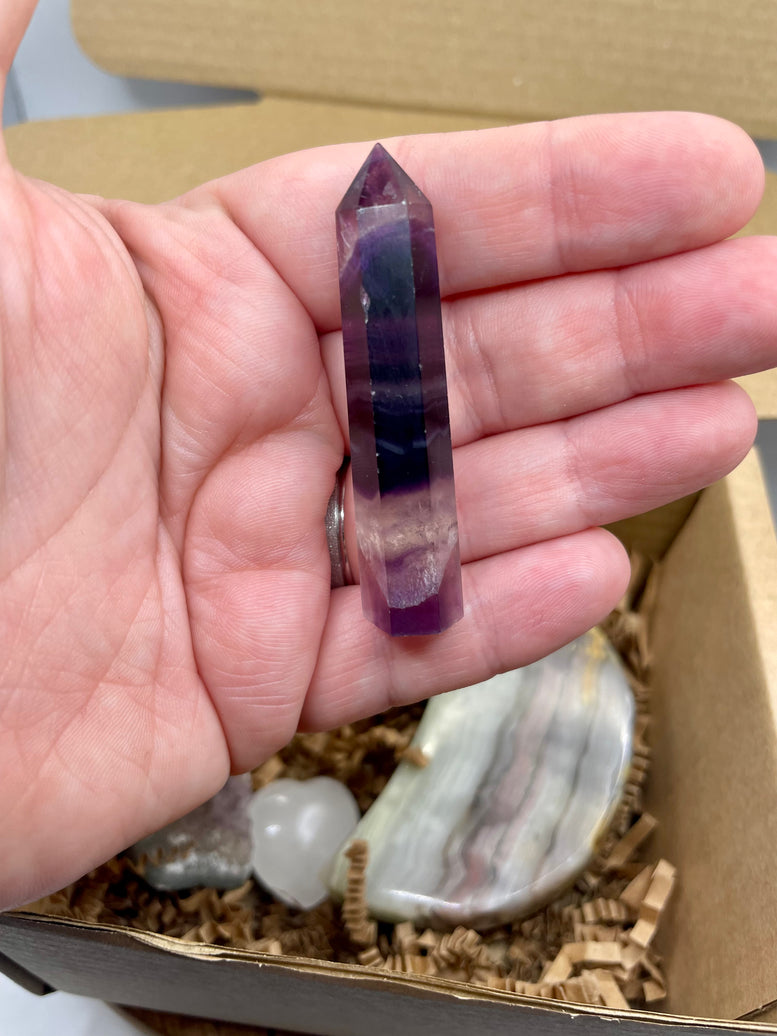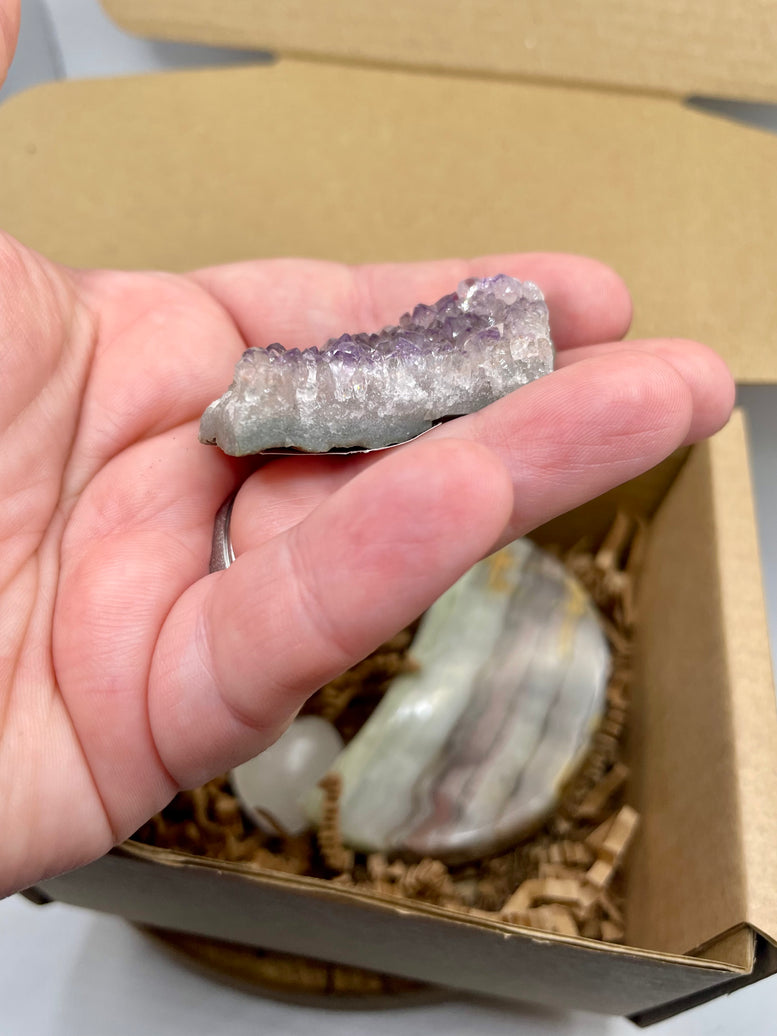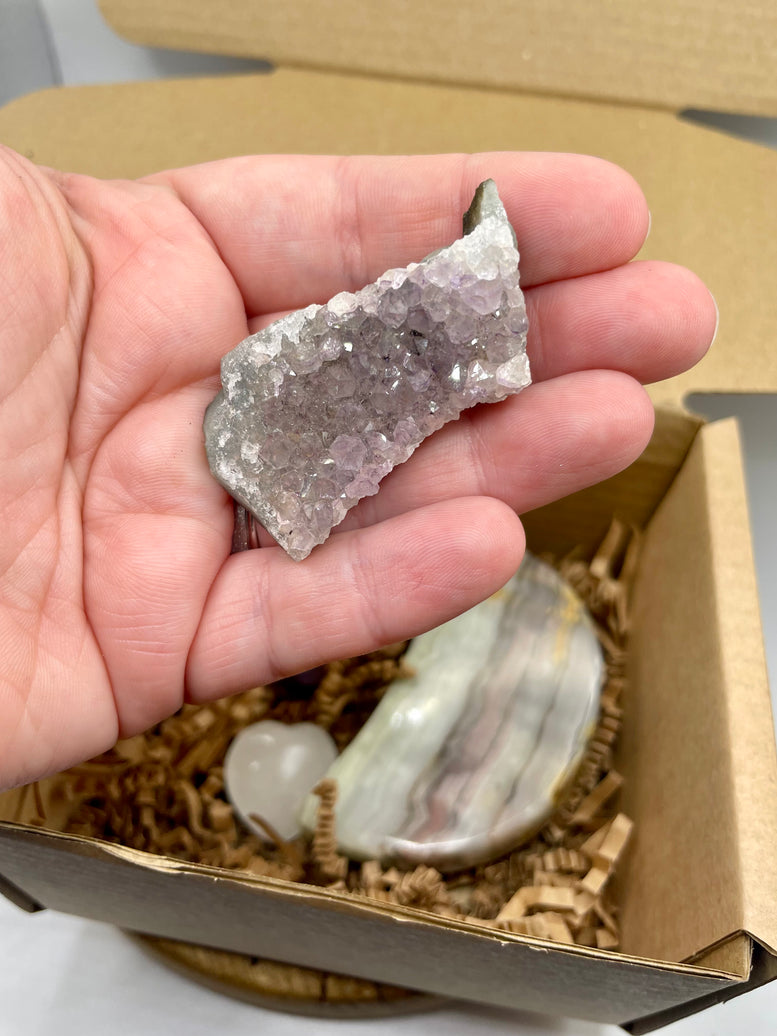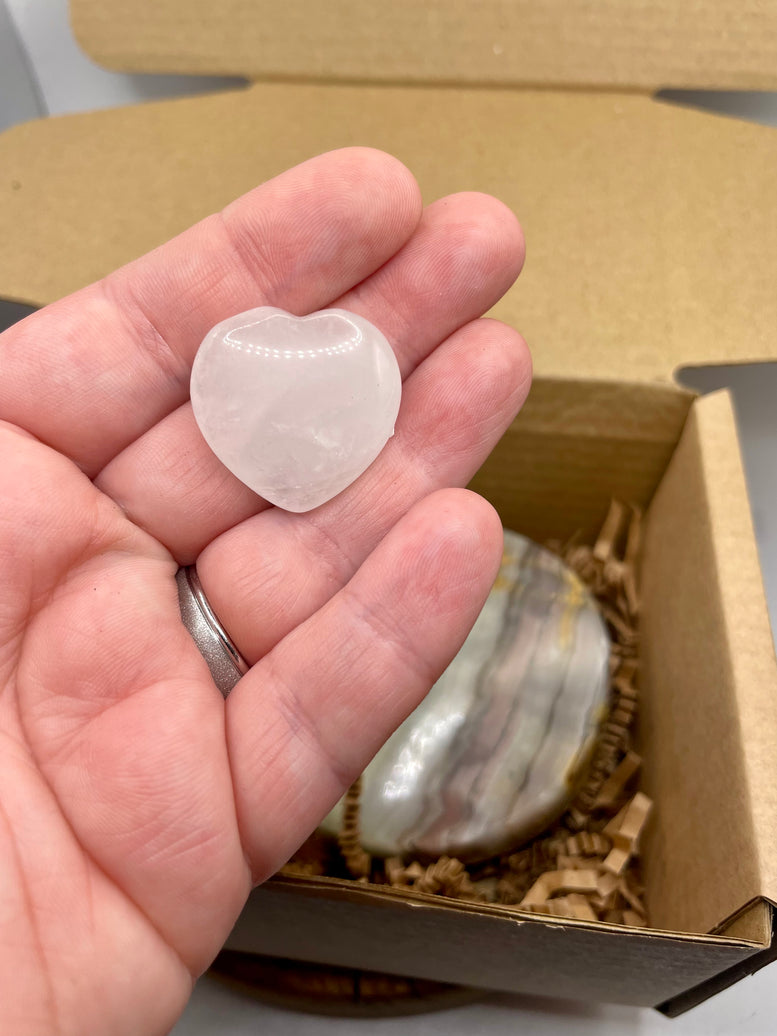 A Unique selection of High Quality Crystals put together to make this gorgeous set include:
1 x Large pink banded onyx moon
1 x Quartz Heart
1 x small fluorite tower
1 x Amethyst cluster
Onyx is believed to be a stone of protection and strength. It is said to help its wearer stay grounded and focused, and to provide support in difficult times.
Onyx is also thought to be helpful in overcoming addictions or bad habits.
In general, Onyx is associated with the root chakra, which is believed to be the energy center that governs our sense of safety and security.
Onyx is the "Gem of Saturn." Saturn is the planet of Karma, which is the ruler of the universal law of cause and effect.
Amethyst - At a base level, Amethyst is renowned for bringing a sense of calm and clarity to our chaotic world. Those who keep Amethyst close will find that they feel comforted, grounded and soothed in a truly uplifting way. Because Amethyst centers the emotions, it can be a beautiful aide in recovery for those suffering from the overwhelming emotions that come with grief, loss and all shades of sadness. Thanks to its divine spirituality, it's a great stone for reminding people not to fear the unknown.
Quartz crystal is a power stone that's prized as a healing stone. It is known as the most powerful healing stone of the mineral kingdom, able to work on any condition. It has been called the "Universal Crystal" because of its many uses and is beneficial for manifesting, healing, meditation, protection and channeling.
Known for its ability to absorb negative energy and transmute it into positive energy, fluorite is the perfect crystal companion for any person experiencing spiritual or existential burnout. Simply being in the same environment as this crystal can raise your vibration and enhance your natural aura.